Education
Mission:
"Empowering all learners for tomorrow's challenges"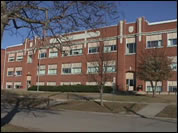 Facilities
HTRS Public Schools, located at 810 Central Avenue in Humboldt, includes grades pre-school through 12th grade in one location. With the completion of a three story addition in late 2015, the HTRS Public Schools building is a wonderful environment for students in our community.
Visit our school website.
Academics
HTRS students and teachers strive for a high level of academics
Exemplary rating for quality of assessments and student scores for reading, math, and writing in a 4th, 8th and 11th grades. Both at the state and federal levels.
School Digger ranks Nebraska schools by most recently reported test scored in math/reading:

HTRS Elementary tied for 1st out of 451 schools.
HTRS Middle School ranked 2nd out of 102 schools.
HTRS High School ranked 5th out of 264 schools.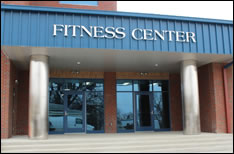 Educational Options:
College Credit Courses through Peru State College
Courses for high school credit recovery
Alternative High School setting available
Preschool Options:
Preschool provided 5 days a week both morning and afternoons
Headstart Program available at the Humboldt site and in the nearby town of Table Rock
For more information, visit: http://www.senca.org/youthservices.htm
Activities
HTRS students excel in a wide range of extra-curricular activities.
Academics

Quiz Bowl
Math Olympiad
Speech Team
Drama
Youth Leadership
Youth Mentoring
National Honor Society
FCCLA
FFA
Academic Decathlon
Mock Trial
Businses Contest
Math Contest

Fine Arts

Stage Band
Marching Band
Swing Choir
Drama
Chrous
Speech Team

Sports

Football
Basketball
Volleyball
Softball
Track
Wrestling
Cheerleading
Drill Team
Golf
FCA
Peru State College
"Campus of a Thousand Oaks", an arboretum campus, is nestled in historic southeast Nebraska. The State's first college, Peru State offers a unique mix of innovative online and traditional classroom undergraduates and graduate programs, including online graduate degrees in education and organizational management.
Peru State College is a member institution of the Nebraska State College System. For more information, visit www.peru.edu or call 1-800-742-4412.